The stainless steel bottle stand Zumoval
The perfect accessory for self-service locations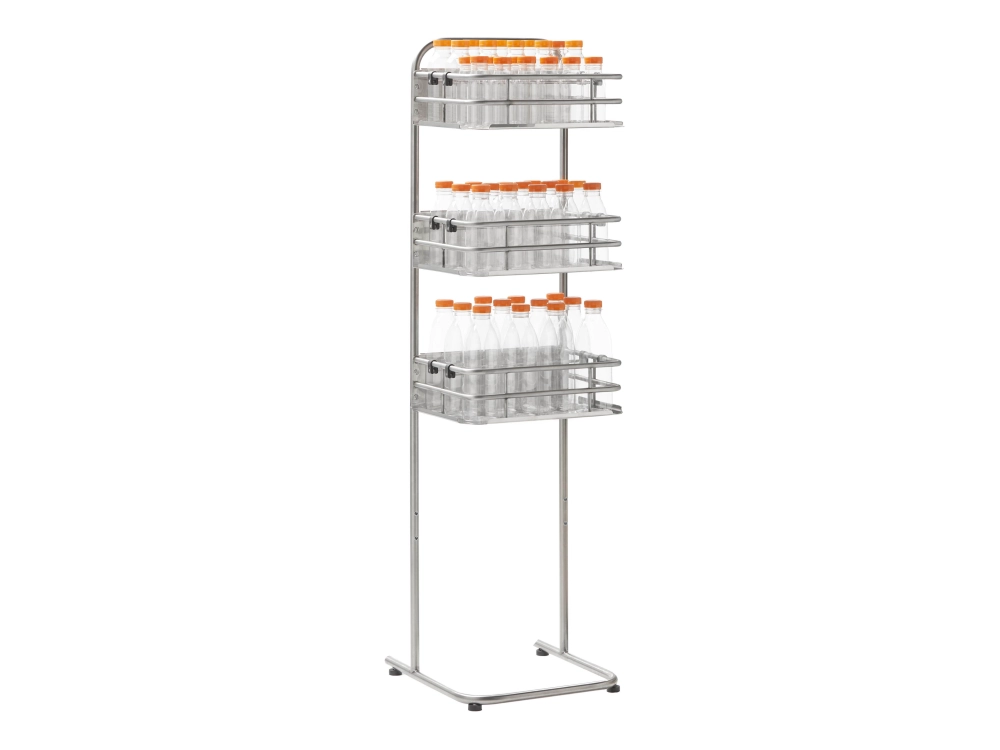 The bottle stand is the perfect accessory for self-service areas such as supermarkets, buffets…
It is made of stainless steel, the same material used to manufacture the stand, which makes it possible to maintain a uniform aesthetic.
There are two versions of this accessory available. The independing structure version is perfect for those places that wish to place the bottle rack in the most convenient location, or even change its location. On the other hand, the version anchored to stand makes a compact and perfect set.
Both models have 3 fixed baskets that adapt to all bottle diameters thanks to their adjustable dividers, allowing the internal distribution of the baskets to be modified at any time.
In addition, an extra basket can be added to give the bottle rack more capacity.
See technical specifications