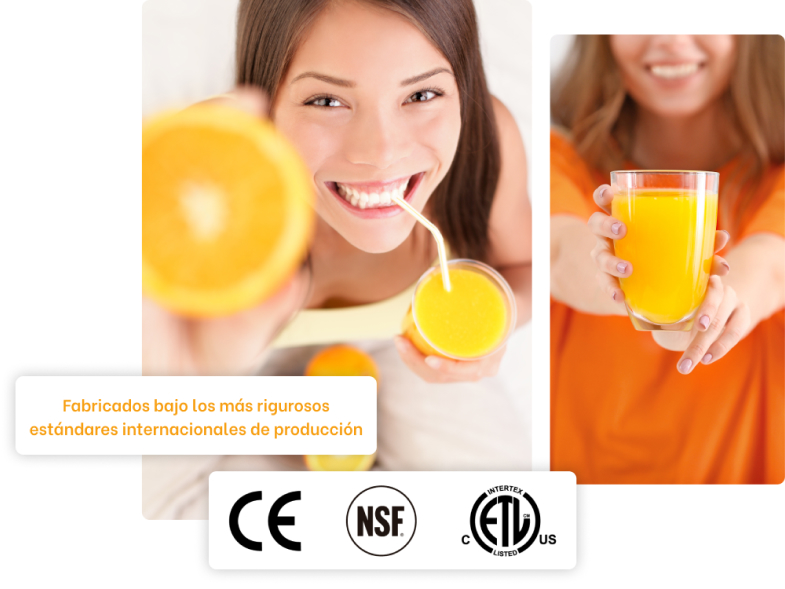 About Zumoval
Company
Founded in 1991, is one of the largest international manufacturers of high quality automatic citrus juicers for the hotel, catering and retail sector.

Our machines can squeeze any type of citrus fruit, such as oranges, lemons, limes, mandarins, grapefruit and also pomegranates of any size.

Our machines are internationally recognised for their high quality, durability and innovation. Our citrus juicers can be found all over the world in more than 100 countries in hotels, bars, cafés, restaurants, shopping centres, airports, juice shops, supermarkets, etc.

Our aim is to offer the best machine to drink fresh and vitamin-rich orange juice.

Juice is not just another drink. For Zumoval, juice is synonymous with health, nature and quality of life.

Our mission is to design, develop, produce and market the most efficient, innovative and resistant range of juice squeezers that meet the strictest global standards of quality and sustainability, in order to provide the best freshly squeezed natural juice and satisfy consumers demand, which is based on a new lifestyle consisting of sustainability and health care.
The objective of our work
Values ​​that combine Zumoval
COMMITMENT
to our clients, offering personalized attention and an exclusive service by our commercials who advise and help with everything the client needs.
CREATIVITY
to offer a product according to the needs of the market that is constantly changing and becomes more demanding every day.
PASSION
for a job well done, which keeps us constantly searching and improving to obtain the best freshly squeezed juice on the market.
INNOVATION
and technology, because we produce our machines with a unique squeezing system in the world that allows us to obtain the maximum yield from fruits and vegetables.
QUALITY
of both the work carried out in our facilities and our raw materials, which are specifically selected to meet all the most demanding standards and regulations. We want to offer the best of the best.
WARRANTY
because we are the only automatic juicer manufacturer which offers a 5-year warranty on all the juicers of our brand. We trust our products.