Juicer Juicers Minimatic
The smallest juicer with automatic feeding
The perfect choice for small to medium consumption places with limited space, such as coffee shops, bakeries, bars, cocktail bars, small hotels, small restaurants and juice bars.

The MINIMATIC juicer is the perfect solution for those places with limited space that want to have freshly squeezed juice of the best quality.
Thanks to the capacity of its 8 Kg automatic feeder, the MINIMATIC juicer can autonomously squeeze up to 15 glasses of juice.
Get the best results and trust one of the leading brands in high-performance juicers.
Available colours
See technical specifications
Characteristics
65 - 80 mm
Squeezing diameter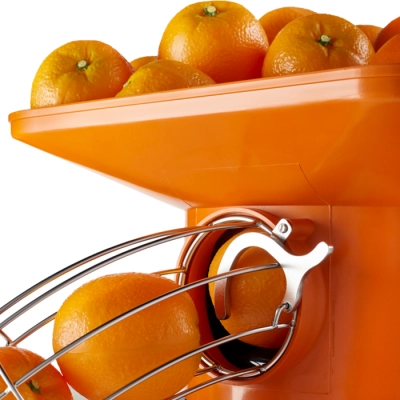 The Minimatic juicer has a feeding capacity of up to 8 Kg of citrus.
With the built-in Stop-Fruit closure system, you can stop the flow of citrus fruits from the feeder to proceed with the cleaning of the juicer.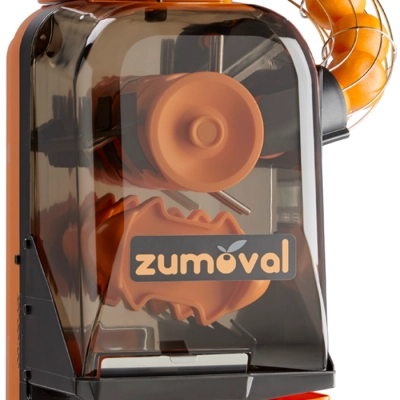 The front cover is made of tritan, a highly resistant and extremely durable material.
In addition it has been designed in one piece, which facilitates its cleaning.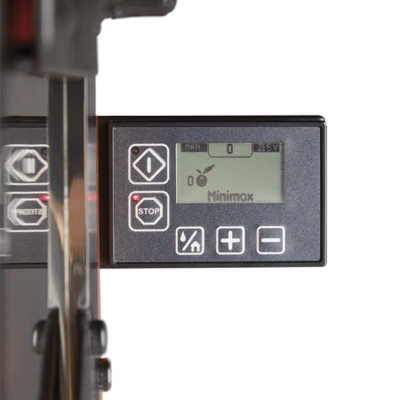 It is equipped with an easy-to-use 3.0 digital screen that includes various functions such as waste bin indicator…
In addition, through the screen you can program the operating mode that best suits your needs.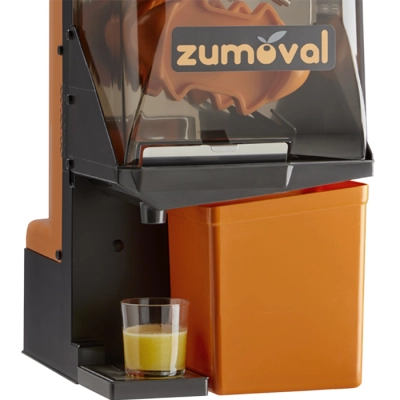 The Minimatic juicer has a rind deposit capacity of 9 Kg.
The 3.0 digital screen will inform you when the peel buckets are full of peels so that they can be emptied.

Options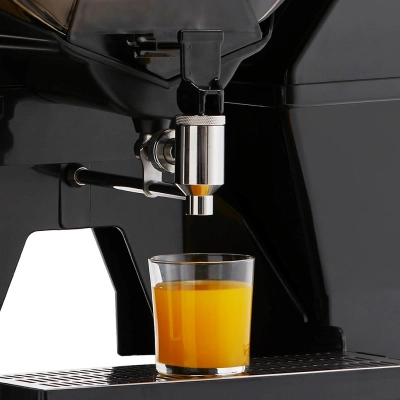 Stainless Steel Self-Tap
The Stainless Steel Self-Tap is specially designed to operate in self-service mode. When the tap is opened, the machine starts to squeeze, stopping when the tap is closed. By turning the tap handle on itself, you can choose between continuous or discontinuous filling.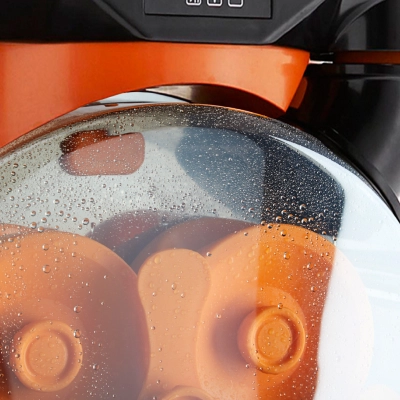 Self-Cleaning System
Our self-cleaning system has a high-pressure water outlet allowing a fast and intensive cleaning of the squeezing area, keeping the machine clean and hygienic at all times and saving time in the subsequent cleaning process.
Stand versions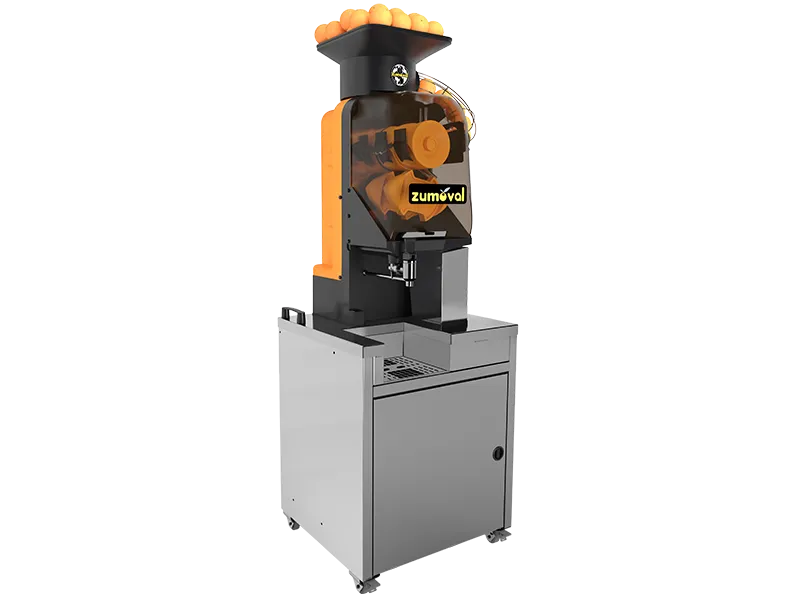 Minimatic MINI
Support specially designed for self-service places for moderate to medium consumption. Inside the stand is a 50Kg waste bin in which the peels are automatically removed.

Waste bin capacity
50 Kg / 300 squeezed oranges approx.
See technical specifications
Countertop versions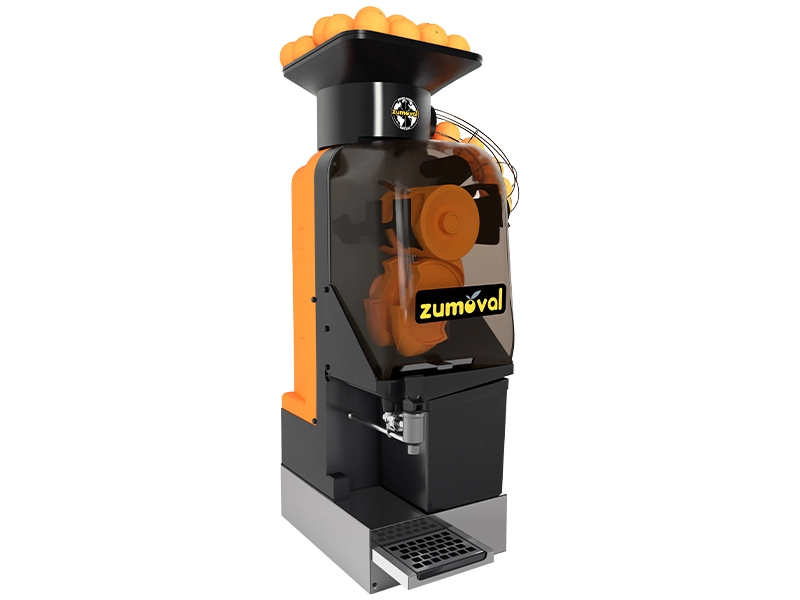 Minimatic COUNTERTOP
Support that allows the juicer to be raised 13 cm to facilitate the filling of bottles of up to 1 litre with a perfect fit under the tap.

Waste bin capacity
9 Kg / 54 squeezed oranges approx.
See technical specifications